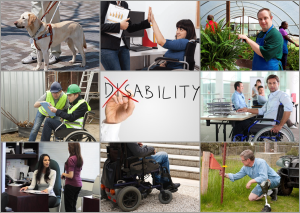 Disability Management is a process in a workplace designed to facilitate the return to work of injured or ill employees through a coordinated effort taking into account the needs of the individuals, the work environment, and legal obligations.
DM professionals utilize an empathetic approach to help people in vulnerable situations.
They work collaboratively with management, unions or employee organizations, insurance providers, government agencies, health care providers, and others to assist an employee who has incurred a mental or physical health injury or illness and are at risk of losing their employment.
DM is a complex field and successful practitioners require skills and knowledge in the areas of:
• Disability management theory and practice
• Legislation and benefit programs
• Labour-management relations
• Communication and problem-solving skills
• Disability case management
• Return to work coordination
• Health, psychosocial, prevention and functional aspects of disability
• Program management and evaluation activities
• Ethical and professional conduct
"Personally, this course and the subject matter was extremely relevant to the challenges and opportunities I'm currently experiencing in my profession. I'm going to be able to apply the critical thinking, research and evaluation skills immediately and hop to influence positive change."
– Comment from Student
A short video to answer the question: What is Disability Management?
For more information on education in Disability Management and Return to work, visit: Programs
For more information on Disability Management and Return to work, visit: National Institute of Disability Management and Research