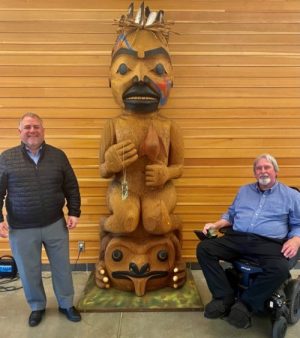 Welcoming our Member of Parliament, Gord Johns.
With significant national attention focused on the ongoing developments regarding a Canada Disability Benefit and the recently released Canada Disability Inclusion Action Plan, MP Gord Johns wanted to learn more about current challenges facing persons with disabilities and potential positive opportunities.
Following the weekend Global News article (see link below), discussions centered on the fact that highly inequitable employment opportunities for persons with disabilities are a major contributor. We need to break the vicious disability – poverty – unemployment cycle.
More than 80% of mental and physical health impairments occur during a person's working life, so maintaining workplace attachment through effective Disability Management programs is key towards "Building a Culture of Accommodation," reducing disability stigma, and is required to build a Disability Inclusion society.
How poverty, not pain, is driving Canadians with disabilities to consider medically-assisted death