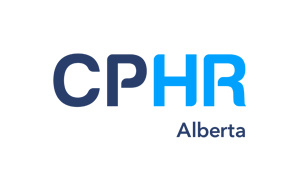 Pacific Coast University for Workplace Health Sciences (PCU-WHS) is pleased to announce the signing of an Agreement with the Chartered Professionals in Human Resources of Alberta (CPHR Alberta) for CPD pre-approval of the 25 courses in the online Disability Management Practitioner Program for their membership.
This program offers a range of topic areas that fall within the CPHR competency framework and would be of interest to those tasked with disability management and return to work-related activities. Members can enroll in the complete program or in select courses that are topic areas of interest. The Agreement is of benefit to CPHR Alberta members as it provides a preferred pricing registration rate.
As PCU-WHS has offered courses online since 2014, with highly experienced faculty from across Canada and around the world, it has the knowledge and experience to deliver courses using an online learning management system and technologies that enable students to complete their course work at a time and place most convenient for them, and to schedule the number of courses that works best for them.
Each continuing education course offering takes place over one week, requiring participants to read the course manual, participate in the online discussion forum during the week, and complete and submit an assignment one week after the online course has been completed. Each course is instructor-led by an expert in the particular topic area being presented, who not only has a minimum of a graduate degree in their professional field but must also have practical experience related to disability management and return to work. Upon successful completion of the course, the University provides the participant with a transcript for 12 continuing education hours.
CPHR Alberta is the professional association dedicated to strengthening the human resources profession and upholding the highest standards of practice. With 6,000 members in rural and major cities across Alberta, the Northwest Territories and Nunavut, CPHR Alberta is the third largest HR Association in Canada. CPHR Alberta is the exclusive registration body in Alberta for the Chartered Professionals in Human Resources (CPHR) designation, which is the professional standard in Canada. The CPHR demonstrates HR expertise, experience, and ethical management of today's human capital. CPHR Alberta is a provincial member of CPHR Canada. Together with the membership, CPHR Alberta is working towards becoming a self-regulated, recognized profession in Alberta.
With more than 60 percent of all annual Human Rights complaints across Canada related to mental and physical health impairment issues, prior to the onset of COVID-19, Human Resource professionals are often on the front line addressing disability associated challenges. Many known, and likely some misunderstood, COVID-19 related accommodation issues will make these questions even more relevant for HR professionals. Foundational or issue-specific increased education and knowledge will be of major value to the HR professionals community of practice.
For further details, please see website at:
https://www.pcu-whs.ca/programs/continuing-professional-education/dmpc-program/