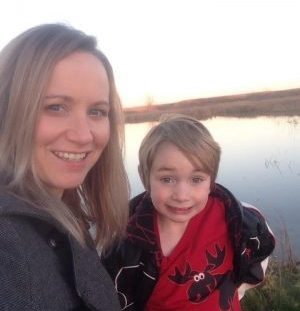 Shanna Ramm, CPHR, Sr. Disability & Wellness Specialist, Human Resources
The Mosaic Company, Regina, SK was interviewed as to why she chose to complete the Bachelor of Disability Management program at PCU-WHS.
Q: What made you decide on a career in this field?
Shanna: I was drawn to field of disability management after entering the field of Human Resources. I found myself in benefits administration roles within HR departments and continued to learn and refine my skills in disability management. Being able to help our workforce at times when they are most vulnerable and guide business partners in accommodation and return to work processes has been a rewarding experience.
Q: What made you decide to take this program?
Shanna: Disability Management is a relatively new field of practice in my jurisdiction. Becoming educated in the field in addition to my on-the-job experience was important to me. It has given me the opportunity to interact with others, either in the field of disability management, or looking to move into the field. I knew from my experience with NIDMAR that the courses would be directly applicable to my work and my workplace trusted the program would pay off….which it has.
Q: Are the courses meeting your expectations?
Shanna: The courses exceed my expectations each time. Even when I have felt my experience and prior education would mean the class would be repetitive, I have learned new developments or practices that have challenged my prior practice and improved my service models.
Q: Are the courses providing the knowledge and skills you require to work in this field?
Shanna: This has to be the number one benefit of PCU-WHS; the courses are always directly applicable to my workplace. Scenarios explored often reflect current scenarios in my workplace. I have been able to take templates or even assignment work and apply it directly to my work. This results in enhancing my understanding of the topic and benefits my employer.
Q: What are your goals on completion of the program?
Shanna: I am very fortunate to be employed with a great company that encourages growth and opportunities. I am looking forward to taking on further responsibilities within my organization, potentially mentoring aspiring disability management or return-to-work professionals, and being an advocate for improved disability management practices throughout my jurisdiction. Safe and accessible workplaces will continue to be important to the communities we live and operate in, and I look forward to a long and successful career in contributing to programs that will support those actions.