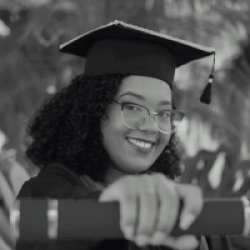 The Scholarship opportunity to enroll in the Bachelor of Disability Management (BDM) degree program is offered through the Pacific Coast University for Workplace Health Sciences (PCU-WHS). This is a critical gateway to a highly desirable and rewarding professional career opportunity in the rapidly expanding field of Return to Work and Disability Management not only in BC, but across Canada and internationally. Please see website at: https://www.pcu-whs.ca/programs/bdm/
Applicants for the Scholarship in the BDM program must be BC residents who have completed a 2-year diploma or other relevant educational prerequisites, which provide 60 credits in a range of disciplines but preferably human resources, business, occupational health and safety, nursing or social work from a recognized post-secondary educational institution.
This limited Scholarship opportunity provides the following options:
• students can complete the BDM program in a two-year time frame as a full-time student, or
• participants can complete the BDM program in a four-year part-time format commencing with the Fall semester of 2021.
This Scholarship is designed to significantly increase the availability of disability management professionals and practitioners for British Columbia employers across all public and private sector organizations and be a major long-term strategic and sustainable workplace approach to "Building a Culture of Accommodation". This strategy mirrors the successful outcomes seen in other jurisdictions across Canada and around the world where greater professionalization in the Return to Work and Disability Management field is significantly improving socio-economic outcomes for disabled workers, employers and society at large.
Individuals having completed the BDM will be encouraged to write the professional certification examinations for the designations of Certified Disability Management Professional (CDMP) and Certified Return to Work Coordinators (CRTWC).
To download an Application Form in order to apply for a Scholarship, please click the following link: WDA Grant Scholarship Application Form
For further information regarding the WDA Grant Scholarship, please contact:
KD Thakor,
Associate Director of Admissions, Student Services and Alumni Relations
Pacific Coast University for Workplace Health Sciences
4755 Cherry Creek Road
Port Alberni, BC
Canada  V9Y 0A7
Phone: 778-421-0824, ext. 209
Email: education@pcu-whs.ca
Funding provided by the Government of Canada through the Canada-British Columbia Workforce Development Agreement.